Find the perfect suits for any event and match your swag.
Select your sizes or use our Size Guide widget to easily find your ideal fit.
Simply follow the steps or enter your body measurements and you'll receive instant recommendations about the best sizes for you so you have a successful order.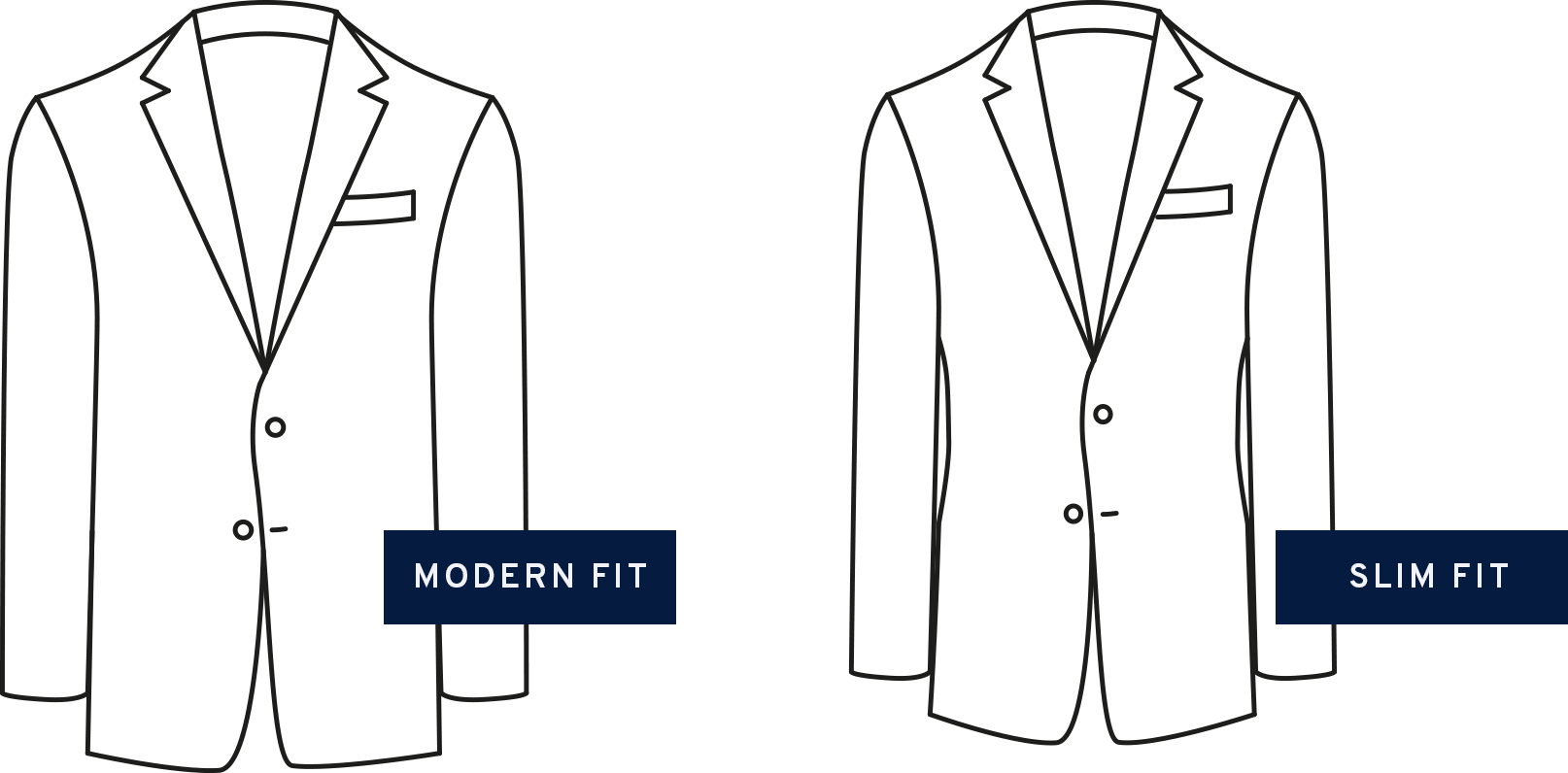 2: Choose Your Shirt & Tie
Build your suit package by buying our custom dress shirts online and selecting your tie of choice. You can choose from different colors, fabrics, and styles to match any occasion possible.
In addition to the dress shirt and tie, your package will include the jacket, trousers, garment bag, hanger, and any add-on accessories.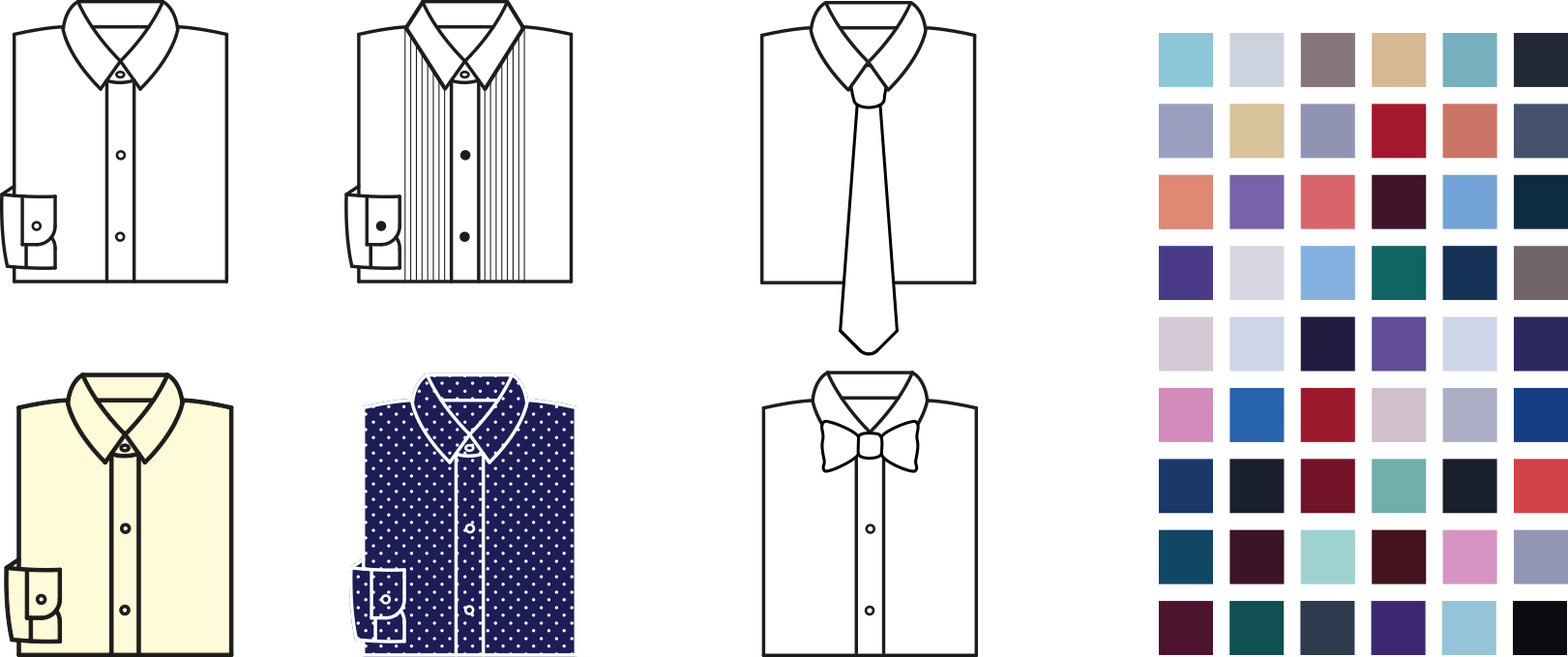 Once you place your order, you can follow your package as it makes its way to your doorsteps. This suit is yours to have and to hold, from this day forward, so you can enjoy the wedding without worrying about cleaning fees and damages.